Regular price Sale price $52.00 $33.80
Introducing our stunning Glam Essentials online-exclusive bundle, featuring two captivating eyeshadow trios that will take your makeup game to a whole new level of shimmer and glam. With this bundle, you'll be able to create mesmerizing eye looks that are perfect for any occasion. Chocolate Dahlia features sultry neutral cocoa shades, perfect for a glamorous night out. Coral Sunrise features golden coral peach tones perfect for a soft, luminous daytime glow. Create the eyelook of your dreams and leave a lasting impression wherever you go with your Glam Essentials!
GET TO KNOW YOUR DUO:
Features 2 best-selling eyeshadow trio shades
Packaged in bite-sized stacked trios
Effortless, easy-to-blend pigment
High color pay-off
No creasing, no fall out or fading
Kaja's Glitter Arrangement Technology & mosaic glitter formula delivers uniform shimmer in every swipe
Perfect for quick, easy eye looks on-the-go
HOW TO USE:
Select your desired palette. Using a brush or your fingers, apply the lightest shade in the Beauty Bento palette in your crease. Follow up with the deepest shade in the outer corner to add dimension to the eyes. Finish off with a shimmer/light shade in the center of your eyes. Repeat on the other side.
KUTIE TIP:
Mix and match the eyeshadow shades for a customized, totally glamorous look!
Beauty Bento



HOW TO USE:
Apply with fingers to create your own custom look. Make a statement with a single shade or layer multiple for bold, multidimensional color.
good to know:
Beauty Bento Bouncy Shimmer Eyeshadow Trio is a stacked, creamy, powder eyeshadow in curated trios of shimmers, mattes or combinations of matte and shimmer shades.
BEST OF BEAUTY: This product is a 2019 Allure Best of Beauty award winner.
SIZE: 3 x 0.9 g / 0.03 oz.
Frequently Asked Questions
Is this product Vegan?
Beauty Bento in the shades Toasted Caramel, Chocolate Dahlia, Velvet Dream, Neutral Moment, Peach Madeline, & Mauve Bouquet are all Vegan.
All other Beauty Bentos shades are not Vegan.

Is this product cruelty-free?
Yes, Kaja is a cruelty-free brand and Beauty Bento has not been tested on any animals.

Is this product Gluten-free?
Yes, Beauty Bento is formulated without Gluten.

Does this product contain Soy?
Beauty Bento in the shades Rosewater, Orange Blossom, Toasted Caramel, Sparkling Rosé, Hello Azalea, Poppy Champagne, Glowing Guava, Chocolate Dahlia, Mocha Spritz, Spiked Ginger, Alotta Colada, Peach Madeline, and Mauve Bouquet are formulated with Soy.
Beauty Bento in the shades Neutral Moment and Velvet Dream are formulated without Soy.

Does this product contain any Parabens?
No, Beauty Bento does not contain any Parabens.

Where was this product manufactured?
All Kaja products are proudly designed and made in South Korea with the highest quality manufacturers.

What is the formula of this product?
Beauty Bento is a curated trio of matte and/or shimmer eyeshadow powders.

How do you use this product?
To use Beauty Bento, apply with fingers or makeup brushes to create your own custom look. Make a statement with a single shade or add multiple layers for bold, multi-dimensional color.

Has this product won any awards?
Yes, Beauty Bento has won Allure's Best of Beauty in 2019.

Is Mica used in this product?
Yes, all shimmer shades in Beauty Bento contains Mica.

Is the Mica in this product sustainably sourced?
The Mica used in KAJA products is sourced from a variety of countries including US, India, China, and Japan. We have received certificates from all of our suppliers confirming the Mica used in our products is ethically sourced without the use of child labor.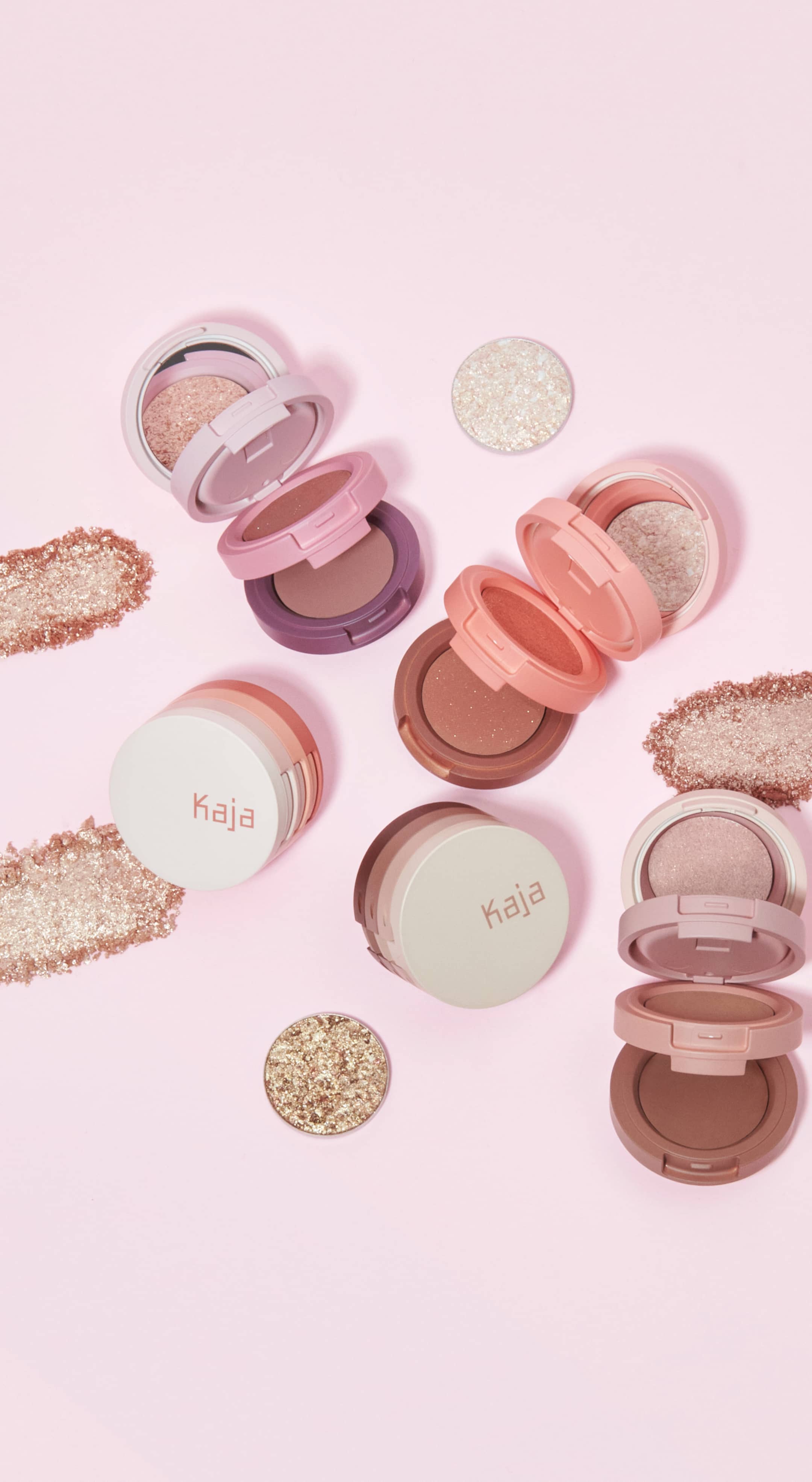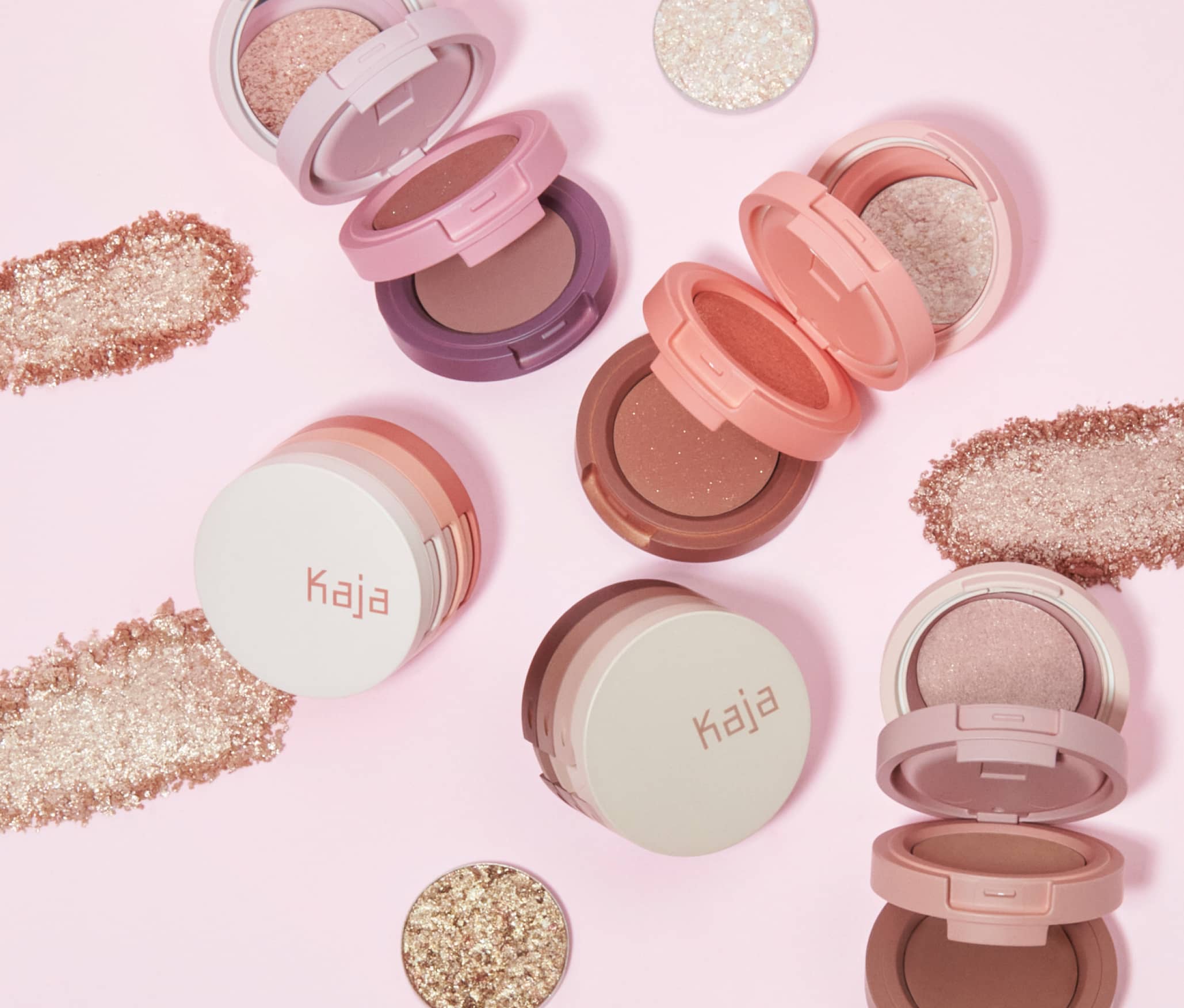 Recycling Instructions
Box is made of FSC Paper. Place in curbside recycling or compost.
Age verification
By clicking enter you are verifying that you are old enough to consume alcohol.