Regular price
Sale price
$14.00
$7.00
review highlights
Hands down my favorite sponge.
Hands down my favorite sponge. Love the shape and color. This looks really pretty in my collection I highly recommend. It's very soft and plushy.
Gabie24
read all reviews
Frequently Asked Questions
Is this product cruelty-free?
Yes, Kaja is a cruelty-free brand and Love Beat has not been tested on any animals.

Does this product contain any Parabens?
No, Love Beat does not contain any Parabens.

Where was this product manufactured?
All Kaja products are proudly designed and made in South Korea with the highest quality manufacturers.

What is this product made of?
Love Beat is Latex-free and made of Hydrophilic Polyurethane.

How do you use this product?
To use Love Beat, dab and bounce the sponge across the face to blend out makeup products. Use the pointed tip for highlighter, or hard-to-reach areas like the inner corners of the eyes. Apply the flat side to the face for even blending of bronzer, blush, and face makeup products. Use the center divider of the tool on the jawline to precisely blend out powders, creams, and liquids.

What types of products can I use with this?
You can use Love Beat to blend out liquid, cream, and powder makeup.

How do I store this sponge?
You can store Love Beat in the box it came in, and reuse the box over and over again.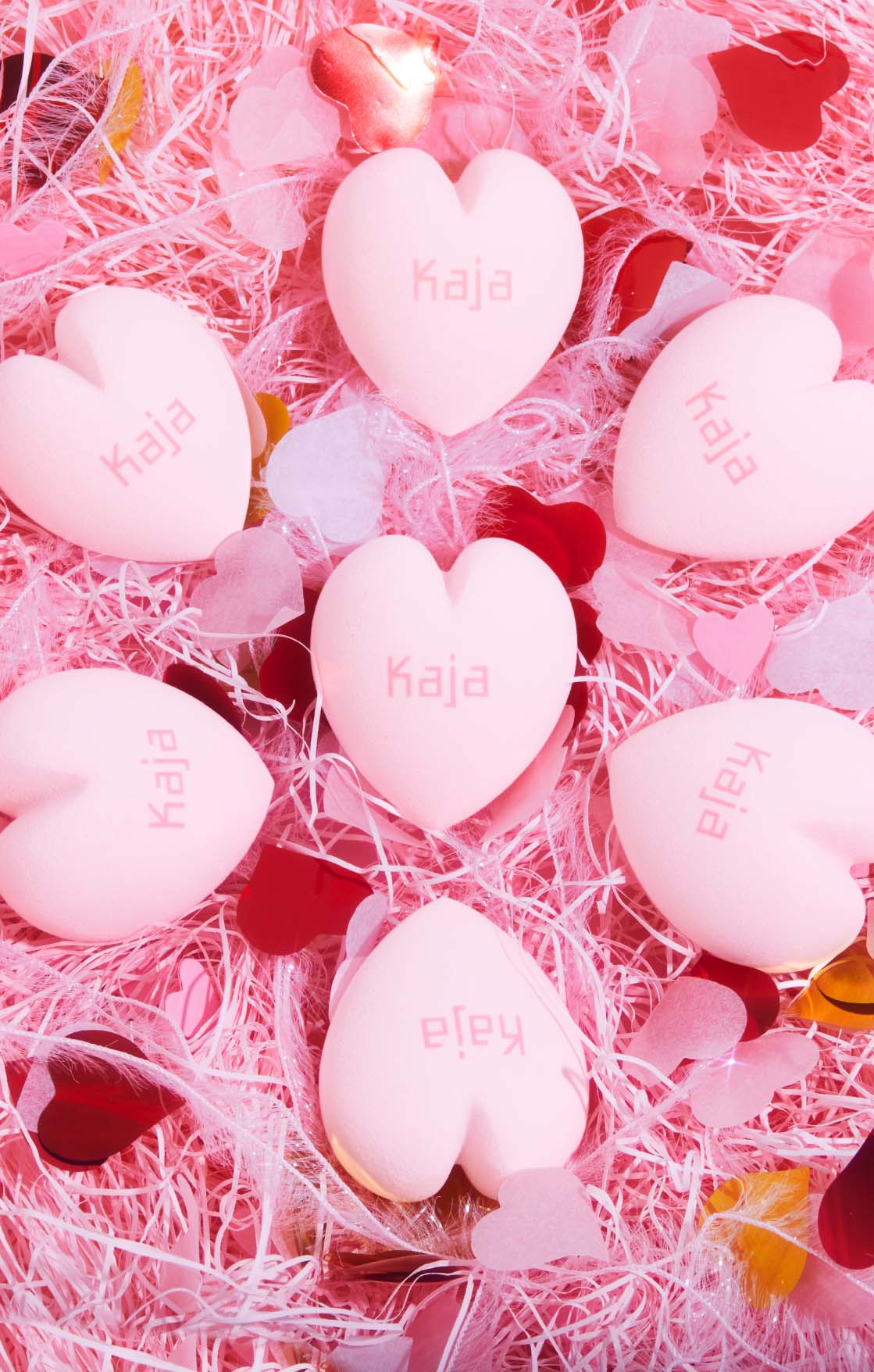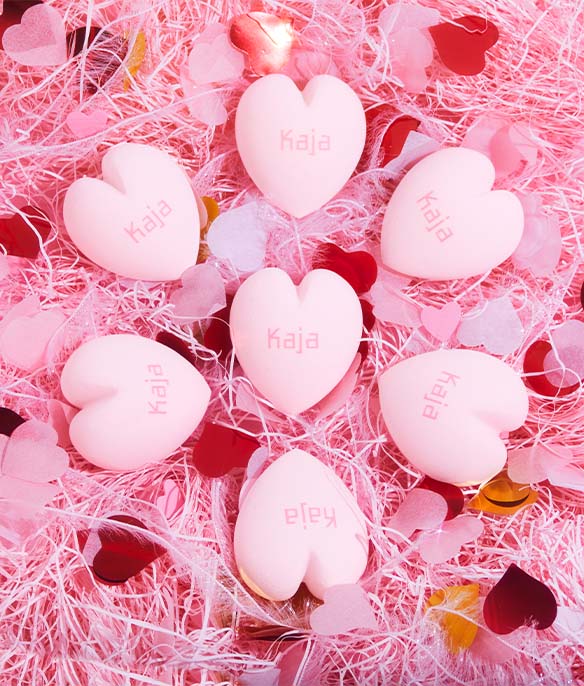 Box is made of FSC Paper. Place in curbside recycling or compost.
Close (esc)
hey kaja kuties,
Be the first to hear about new launches, promos & more!
Age verification
By clicking enter you are verifying that you are old enough to consume alcohol.